OTD ULTIMATE RETRO
Raspberry Pi 3 Model B - Wireless Controllers - RETROPIE - KODI - Internet Browser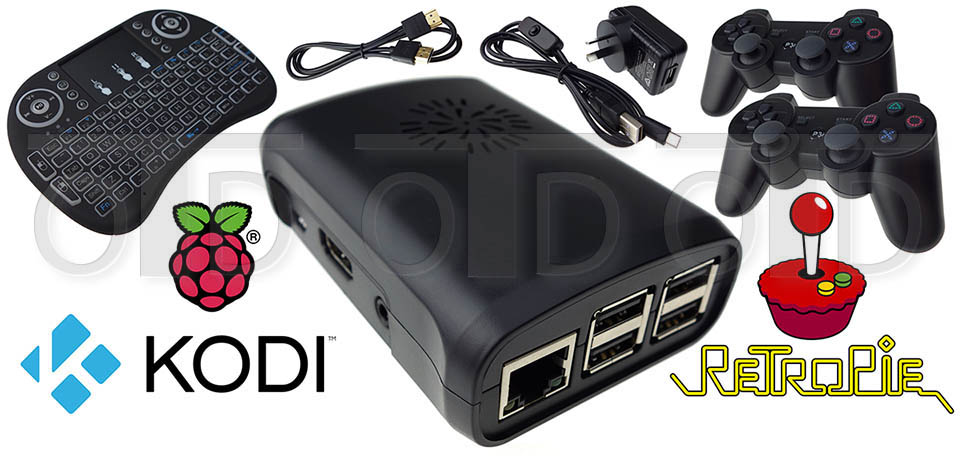 True Plug and Play RETROPIE Gaming with KODI Media Centre

To setup; Just plug HDMI, Power and click the power switch and it's GAME ON!

In stock ready to ship - Did we mention our FREE Overnight Shipping Australia Wide!

FULLY ASSEMBLED - including UltraCOOL case, Heatsinks and Active Cooling Fan.

Out of box support for THOUSANDS of RETROPIE Game ROM titles

Out of box support for the LATEST KODI Movies / TV Shows / YouTube Content

Out of box support for FULL FEATURED Internet Browsing of all your favourite sites

Powered by the latest GENUINE Raspberry Pi 3 Model B

OTD UltraCOOL Active Cooling Case for overclocked Raspberry Pi 3 operation

32GB / 64GB / 128GB Samsung EVO Class 10 48MB/s MicroSD options - Fastest SD card currently available

OTD SuperSlim HDMI cable 1.5M - Full 1080p / 4K / CEC support - No big thick HDMI cables

Official spec 5.1V / 2.5A USB power supply with full Australian RCM Safety Certification / ERAC Registration

Our famous Raspberry Pi USB switched Power Lead - Click on / Click off - NO YANKING the power cable

High Quality PS3 style BLUETOOTH Wireless RECHARGEABLE Controllers - Fully configured for RETROPIE / KODI

Australian Replacement Warranty on all items
The OTD ULTIMATE RETRO Package brings together proven, top shelf, professionally assembled Raspberry Pi hardware components and our own highly customised RETROPIE / KODI / Chrome Internet Browser entertainment system. This true plug and play package provides a fully configured, custom and highly optimised set of entertainment systems allowing you to relive the past with friends and family playing retro games, watch the latest local and international movie releases, sports and TV and now also browse the Internet - all right out of the box.
Simply plug, to Play, Watch and Browse. We made sure all systems of the package are easily accessed by just selecting the required functions from the graphical menu with the included Wireless Keyboard Remote or Bluetooth Game Controllers. No complicated commands to remember and without all the hassle of rebooting into another operating system just to use a different function as competing "multi-boot" setups require.
Typically our Raspberry Pi packages require a reasonable amount of technical ability. This package however is for those that just want to get straight into retro gaming, watching movies and other online content and browsing the internet with a full featured browser, without all the hassle of finding compatible components, assembling and then attempting to configure everything from scratch. That said; This package is by no means technically dumbed down or in anyway a compromise. On the contrary, only the best, proven components have been utilised and over 200 experienced engineering hours have been poured into this project in order to get the required function, performance and plug and play configuration we were after.
INCLUDED ENTERTAINMENT SYSTEMS
---
Latest RetroPi - Fully configured ready for your ROMs
RETROPIE (V4.X) Based Emulation System
Support for over 50 retro gaming systems including; Nintendo NES, SNES, Gameboy Advance, N64 (experimental), Sega Master System, Mega Drive, Sega CD, Sega 32X, Game Gear, Playstation 1, Atari 2600, NeoGeo, MAME & more

Pre-configured for THOUSANDS of popular ROM titles - Complete with Cover Art and Game Info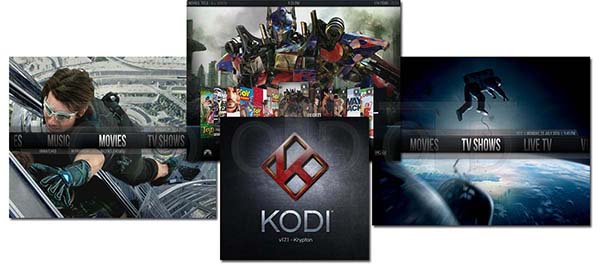 Latest KODI Media Centre - Launched direct from the RetroPie Menu
KODI (Krypton 17.X) Media Centre
The very latest (Stable) KODI version, fully configured with controller support and ready to stream

Supports your local, external HDD and network based Movie and TV series collections and will automatically attach movie covers and other information
Full function Internet Browser - Launched direct from the RetroPie Menu
CHROME Internet Browser - (Exclusive function only with the OTD ULTIMATE Package)
Providing a FULL DESKTOP Internet browsing experience launched directly from the RETROPIE menu system.

Powered by the latest multi core Raspberry Pi 3, all your favorite sites work great including Google, YouTube, Facebook, GMail and more.

Unique accelerated video playback - supporting full High Definition 1080P stream playback right out of the box
INCLUDED HARDWARE COMPONENTS
---

Due to the plug and play nature of this package, all hardware components will come professionally assembled, configured and tested before dispatch. However, for those that are interested in the actual components included / wish to compare against competing offers, please see the below descriptions.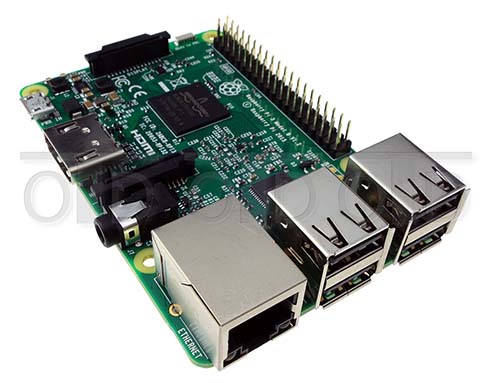 RASPBERRY PI 3 MODEL B
Genuine Raspberry Pi 3 Model B with 1200Mhz 64-bit ARMv8 Broadcom BCM2837 processor and onboard 802.11 WiFi and LE Bluetooth. This latest third generation flagship Raspberry Pi model brings a massive increase in performance along with long awaited builtin Wireless networking and Bluetooth connectivity, all while keeping within the same form factor as previous models.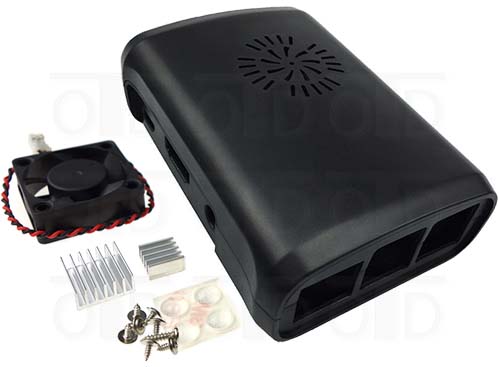 OTD UltraCOOL Raspberry Pi Case
Latest version of our Raspberry Pi "UltraCOOL" case now with a new custom 5V Ultra Low Noise fan and a quality Aluminium heatsink set.
The OTD UltraCOOL case is precision injection moulded in tough ABS plastic to beautifully encase, protect and keep cool your Raspberry Pi 3 Board (or Raspberry Pi 2 / B+). The case features a unique builtin fan mounting system which may be populated with the supplied OTD customised Ultra Low Noise 5V fan to quietly aid in the extraction of hot air. This increases the efficiency of the heatsinks (included) dramatically and will ensure your Raspberry Pi runs nice and cool.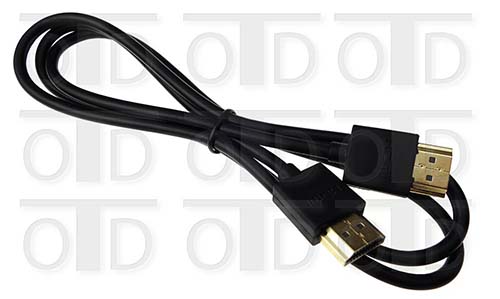 OTD SuperSLIM HDMI Cable
Premium HDMI cable featuring the latest Ultra Slim technology with gold plated connectors and full HDMI V1.4 compliance supporting up to 10.2Gbps 4K HD Video, lossless multi-channel high fidelity audio, ethernet and CEC.
No longer do you have to tolerate big fat HDMI cables dragging your device around.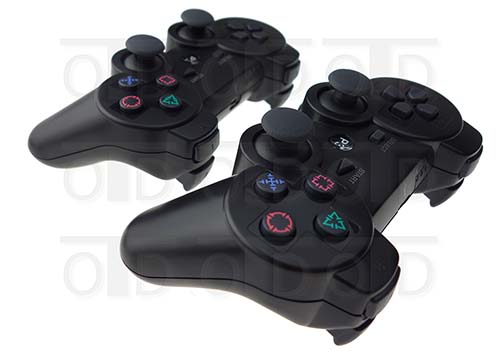 OTD PS3 BLUETOOTH CONTROLLERS
High quality wireless rechargable controller in a classic layout that just feels so natural in the hand. Fully compatible with the latest Raspberry Pi 3 inbuilt Bluetooth LE, so no USB dongles are required. Just hit the "P3" button and the controller will pair to your Raspberry Pi 3 with support for up to 4 simultaneous controllers for games that support multiplayer action.
The latest Lithium Ion rechargable battery technology means fast charges (via the included USB charge cable) and long play times.
Featuring both digital and analog input our wireless controllers are the best choice for maximum compatibly with all current RETROPI emulated systems that require controller input.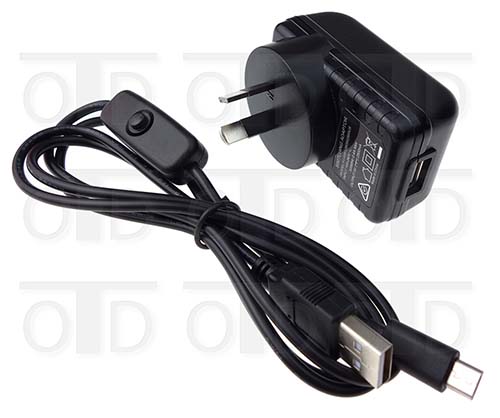 OTD RPI3 POWER SUPPLY + SWITCH
The OTD Single Port 5.1V / 2500mA USB Power Supply and Switched 20AWG High Current microUSB Cable combination is a proven performer, easily satisfying the current Raspberry Pi 3 recommended power requirement of 5.1V @ 2500mA. In fact our lab testing with precision load equipment showed the power supply to be capable of supplying 5V @ over 3000mA, well in excess of rated performance!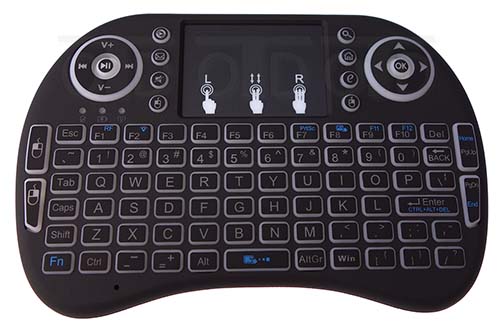 OTD MINI WIRELESS KEYBOARD
Our favourite Wireless Keyboard Remote featuring a cleverly laid out full qwerty keypad with extra media buttons, built in Multi-Touch Trackpad, Rubberised outer casing giving a confidence in hand and a Super Lux Quality Feel, Tactile Keys with Backlight, ultra long standby rechargeable lithium battery and featuring the latest 2.4Ghz wireless technology giving a reliable long range connection (even through walls, cupboards etc) to your Raspberry Pi, TV, PC, Laptop or any just about any device that can accept a standard USB keyboard / mouse input.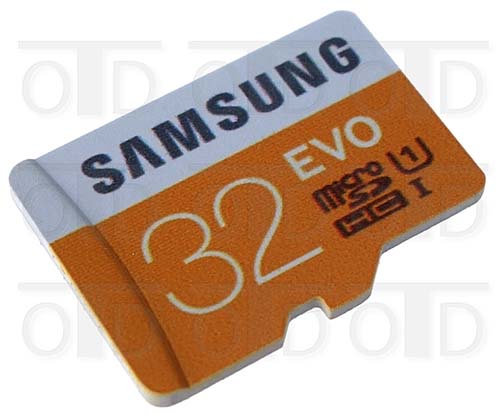 GENUINE SAMSUNG EVO SD CARD
The Samsung EVO is a class leading microSD card featuring up to 48MB/s transfer rates and a proven track record for reliable storage. High data transfer rates means less time transferring files, faster load times and more generally snappier performance. This is especially true for embedded systems such as your Raspberry Pi 3 whose performance is tightly coupled to the performance of the underlying storage system. Being a premium microSD card they are a little on the expensive side, however given the superior performance we felt the extra was well justified.

In accordance with Australian law we do not sell or provide illegal games or roms with this device.
We have however done the hardest part for you by installing and configuring RETROPI, complete with:
Game Screenshots and Cover Art for thousands of popular titles
Game Information and Ratings Meta Data for most games
Emulator Optimisation and Customisations for MAXIMUM PERFORMANCE
Controller Configuration for 1, 2 and more players
Pre-configured Hot Keys for Game Save and Restore Points
The provided RETROPI package has been pre-configured to work out of the box with an easy to use GUI interface that a complete novice should be comfortable with. That said; Please note that in order to add addition ROMs to the device, a basic knowledge of computers is required.
RETROPI is a hardware "emulation" platform and it is accepted that not all ROMs may be emulated with 100% accuracy, or in some cases, even at all. Also note ROM incompatibility may exist even if the ROM is from a system specifically listed as supported. Best to research first if in doubt.
Buyer is paying for hardware components and software configuration services only. The RETROPI and KODI software packages are being provided free of charge. As such OTD makes no guarantee that any of the third party software provided will be error free.
We DO NOT include or sell any illegal ROMs with this device. Only system emulators are pre-installed which are currently legal in Australia.
This item will be shipped FREE OVERNIGHT EXPRESS to street addresses only. Postage to Australia Post Parcel Lockers / P.O. BOX will be via standard parcel post (1-6 days) unless the Australia Post Express option is selected. All postage services come with full online tracking.
Note that normally orders ship same day, however dispatch may be delayed up to 1 business day.
All our RETROPI packages are "Boot / Play" tested before dispatch so you can be confident of an awesome "out of box" experience. Of course things can still go wrong and in such cases please message us for a swift / no fuss resolution.
Raspberry Pi 3 RetroPie Ultimate Game Console