OTD POWER SWITCH COMBO
Raspberry Pi 3 Power Supply - High Current USB Switch Cable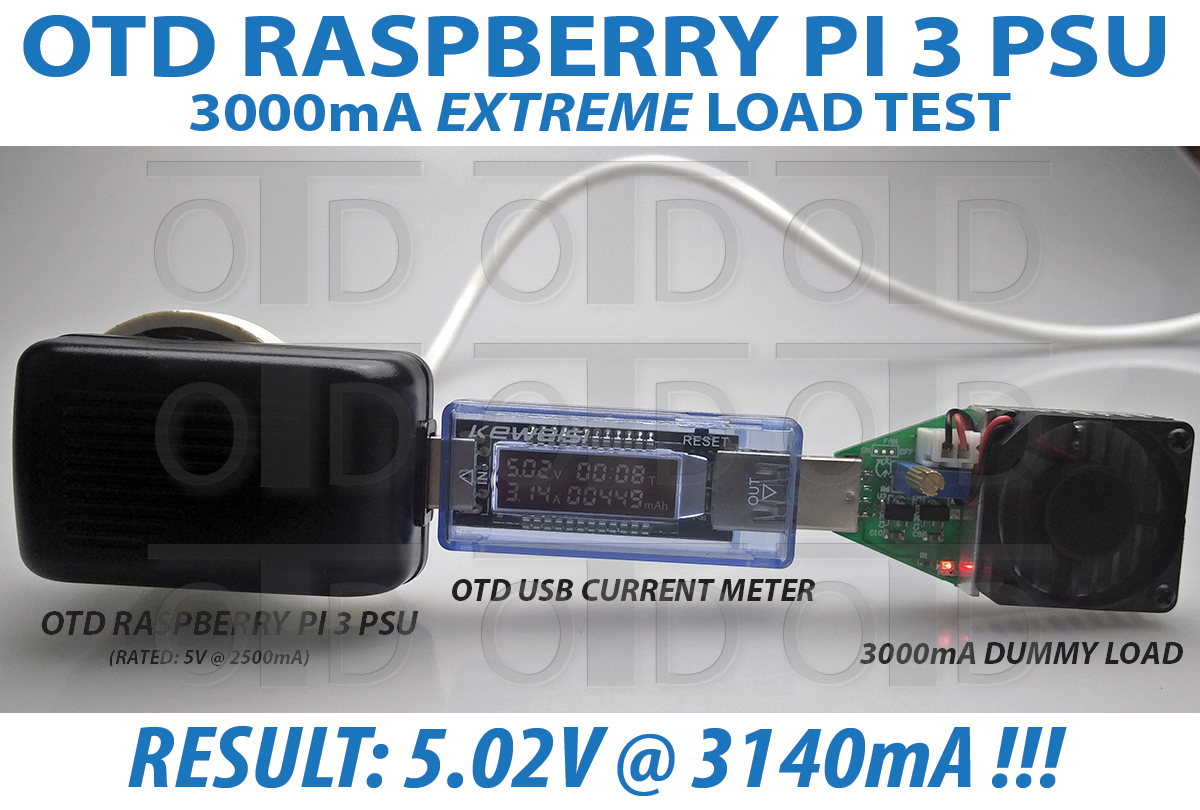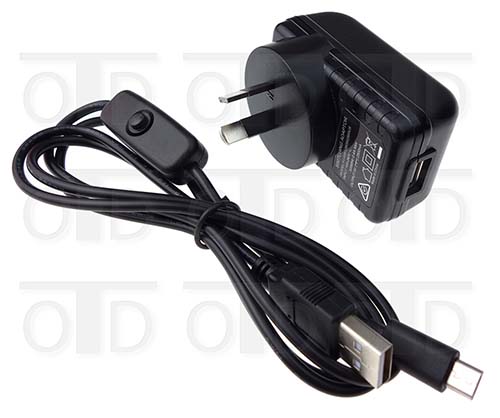 The very same Australian certified (RCM Safety Certification / ERAC Database Registered) power supply and switched microUSB cable setup that powers all of our Raspberry Pi packages, now available separately with FREE overnight shipping.
The OTD Single Port 5.1V / 2500mA USB Power Supply and Switched 20AWG High Current microUSB Cable combination is a proven performer, easily satisfying the current Raspberry Pi 3 recommended power requirement of 5.1V @ 2500mA. In fact our lab testing with precision load equipment showed the power supply to be capable of supplying 5V @ over 3000mA (see listing images for 3000mA test), well in excess of rated performance!
1 x OTD USB Single Port Power Adapter ( 5.1V / 2500mA Cont / 3000mA Peak)

1 x OTD Switched 20AWG High Current microUSB Power Cable ( 1.5M )

This item will be shipped FREE OVERNIGHT EXPRESS to street addresses only. Postage to Australia Post Parcel Lockers / P.O. BOX will be via standard parcel post (1-6 days) unless the Australia Post Express option is selected. All postage services come with full online tracking.
Note that normally orders ship same day, however dispatch may be delayed up to 1 business day.
In addition to any product specific warranty, all items sold by OzTechDiscount are covered by our 30 Day Satisfaction Guarantee. Buy with confidence knowing that you have up to 30 Days for return of your purchase with full refund of original purchase price (less postage), and FREE return postage and replacement in the case of a DOA item.
OTD Raspberry Pi Power Supply with USB Switch Power Cable