8BITDO RETRO RECEIVER
BLUETOOTH RECEIVER - NES Classic - SNES Classic - SFC Classic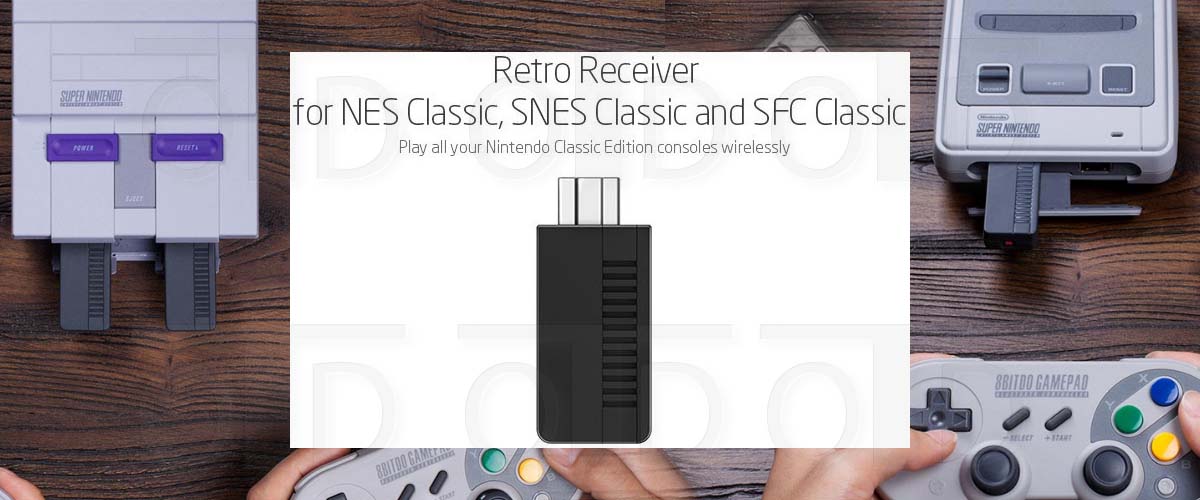 GENUINE 8Bitdo Product

Play your SNES Classic Edition, SFC Classic Edition and NES Classic Edition Wirelessly !!!

Compatible with all 8Bitdo Controllers and Arcade sticks

Compatible with most next gen controllers: PS4, PS3, Wii Mote, and Wii U Pro

Latest Zero Delay Wireless Bluetooth Technology

Access your Nintendo Classic Edition's home screen by pressing DOWN & Select on any controller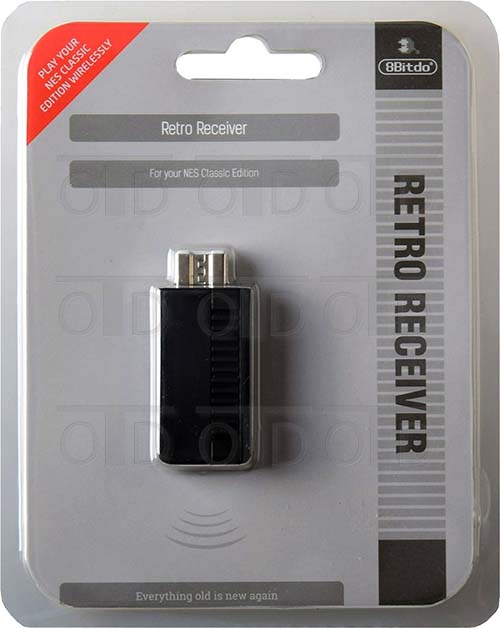 Play your Classic Edition Console Wirelessly!
The 8Bitdo Retro Receiver is a Bluetooth receiver that you plug into your NES / SNES / SFC Classic Edition Console. It allows you to play your Classic Edition Console wirelessly. With the Retro Receiver, not only can you play your Classic Edition Console wirelessly with any 8Bitdo controller or arcade stick: but you can even use wireless next gen controllers, too!
NOTE: This listing is for the RECEIVER ONLY compatible Bluetooth Controllers must be purchased separately.
Wireless Technology
Bluetooth 2.1 + EDR, Class 2
Console Compatibility
NES Classic / SNES Classic / SFC Classic
1 x 8Bitdo Retro Receiver for NES/SNES/SFC Classic Edition

1 x USB cable

This item will be shipped FREE OVERNIGHT EXPRESS to street addresses only. Postage to Australia Post Parcel Lockers / P.O. BOX will be via standard parcel post (1-6 days) unless the Australia Post Express option is selected. All postage services come with full online tracking.
Note that normally orders ship same day, however dispatch may be delayed up to 1 business day.
In addition to any product specific warranty, all items sold by OzTechDiscount are covered by our 30 Day Satisfaction Guarantee. Buy with confidence knowing that you have up to 30 Days for return of your purchase with full refund of original purchase price (less postage), and FREE return postage and replacement in the case of a DOA item.
8Bitdo Retro Receiver Bluetooth Adapter For NES / SNES / SFC Classic Series Consoles